A Complete Guide to Local SEO for Businesses: Why it is important & How to optimize it
Local SEO is a crucial factor for local businesses that aim to achieve higher rankings in online search engines. It involves the process of enhancing website and online presence to align with the keywords and location of prospective customers. By doing this, you can improve visibility and attract more leads and sales. In this article, we will demonstrate the importance of local SEO for your business and how to optimize it effectively.
What is Local SEO?
Local SEO is the process of optimizing your website and online presence to rank higher in local search results. It aims to attract and engage prospective customers who are looking for specific products or services in close proximity to their location. Local SEO is particularly crucial for businesses that operate in a physical setting, such as a retail outlet, a dining establishment, or a service area.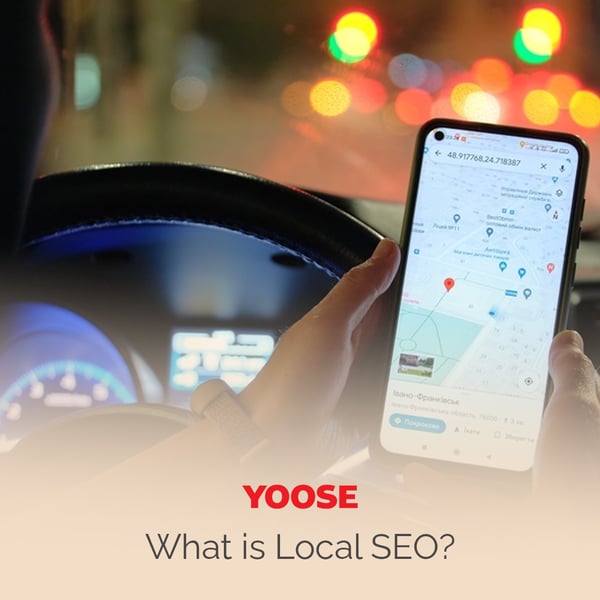 How does Local SEO affect the performance of businesses?
Local SEO contributes to the improvement of business outcomes by facilitating the acquisition of more suitable and high-value leads and increasing the likelihood of conversions. According to Google, 46% of all searches have a local intent, and 88% of consumers who do a local search on their smartphone visit or call a store within a day. Moreover, 18% of local smartphone searches lead to a purchase within a day, compared to 7% of non-local searches.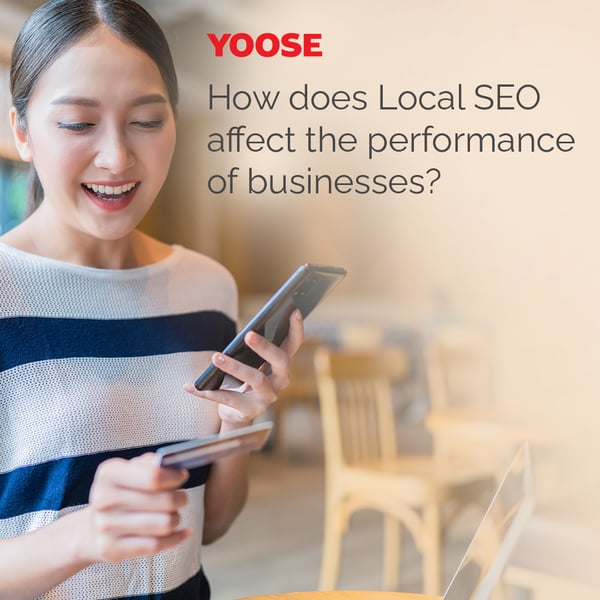 By appearing in the local search results, you can also increase the trust and credibility of the target audience. Displaying business information, such as name, address, phone number, reviews, ratings, photos, and more help you create brand identity and reputation in the local area.
Local customers who search for businesses in their area usually have a specific demand or preference for a product or service. They are more inclined to visit your website if it matches their search intent. And they are more apt to buy from you or contact you if they find your website informative and appealing. This suggests that local SEO can improve website traffic and sales.
Local SEO can also help establish and manage online reputation and credibility. When local customers search for businesses, they can see your business information, which can reflect the quality of your products or services and the level of customer satisfaction. It enables you to monitor and respond to customer feedback, which can help address any issues and enhance customer satisfaction.
A local business can gain a competitive advantage over its competitors who may not have optimized their websites for local SEO. It improves the visibility and relevance of the website for local customers who are searching for its products or services and gives an edge in a market that is crowded and competitive.
How to optimize your Local SEO?
This blog examines some of the key factors that influence the local SEO ranking of a website, which are essential to consider for optimizing its online visibility and performance.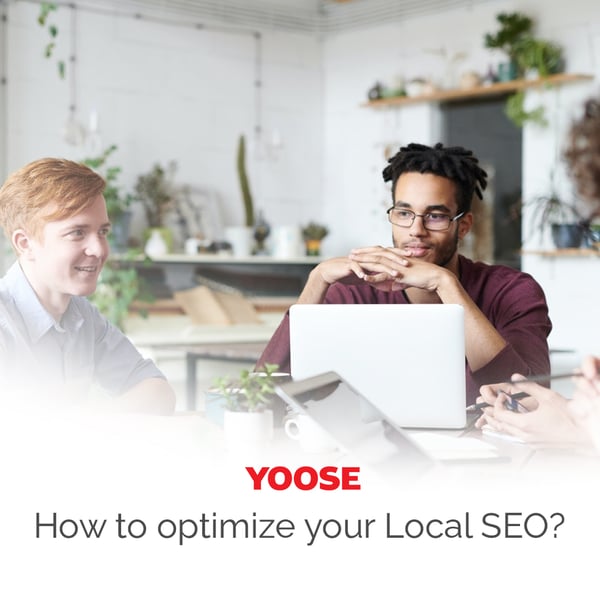 1. Improving Your Google Maps Listing with Google My Business
Google Map Listing is one of the first things that users see when they do a local search. To make sure that your business information is accurate and consistent across all platforms, you should:
Claiming and verifying their Google My Business profile, which is the main source of information for Google Maps Listing.
Providing accurate and complete information about their business, such as name, address, phone number, website, hours, categories, and description.
Encouraging customers to leave reviews and ratings on their Google My Business profile, which can boost their ranking and reputation on Google Maps.
Adding photos and videos of their business, products, or services, which can attract more attention and engagement from potential customers.
Using relevant keywords and geo-targeted terms in their Google My Business profile and website content, which can help them rank higher for local searches.
Monitoring and responding to customer feedback, questions, and complaints on their Google My Business profile and Google Maps Listing, which can improve their customer service and loyalty.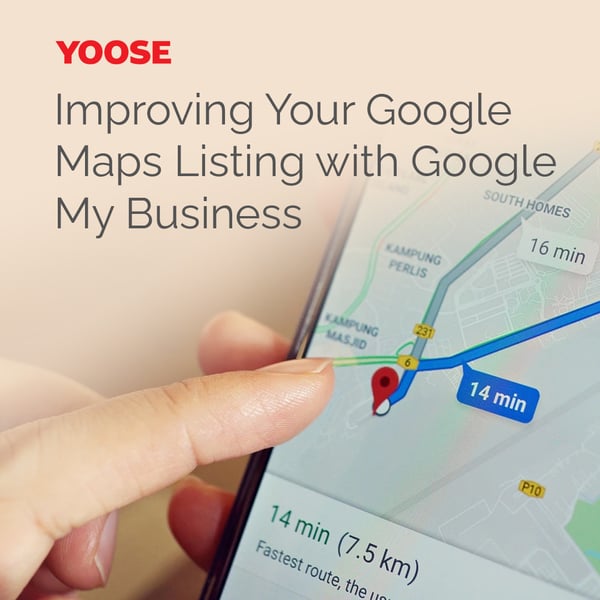 2. How to use Listing Directories to boost your Local SEO ranking
Listing Directories are online platforms that list businesses by category and location. You should submit your business information to relevant and reputable listing directories, such as Yelp, TripAdvisor, Yellow Pages, and more. For instance, Yelp allows users to search for and review local businesses in various categories, such as restaurants, shopping, health, beauty, etc. Businesses can create and optimize their profiles on Yelp to attract more customers and improve their rankings on search engines.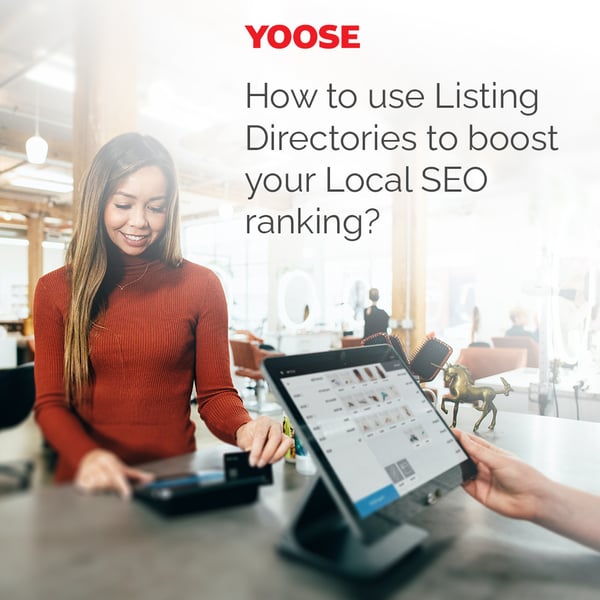 In order to optimize their local SEO ranking via listing directories, local businesses need to implement the following practices:
Claim and verify listings on major platforms, such as Google My Business, Bing Places, Yelp, Facebook, etc., as well as niche-specific or industry-specific platforms that are relevant to their business category and location.
Update and maintain their listings regularly, by ensuring that the information is accurate, complete, and consistent across all platforms. They should also monitor and respond to customer reviews and ratings promptly and professionally.
Optimize their listings with keywords and content that match the search intent and expectations of their target audience. They should also use relevant categories, tags, attributes, etc., to help customers find them easily.
Track and measure their listing performance, by using analytics tools and metrics, such as impressions, clicks, conversions, etc., to evaluate the effectiveness of their listing strategy and identify areas for improvement.




3. Using Visible Index for enhancing online visibility and performance
Visible Index is the part of your website that is visible to search engines and users. Visible Index can boost local SEO because it can improve the speed and efficiency of queries that involve geolocation data. For example, if you have a table with columns for city, state, and country, you can create a Visible Index on the country column to speed up queries that filter by country. This way, you can optimize your website for users who are searching for products or services in a specific country.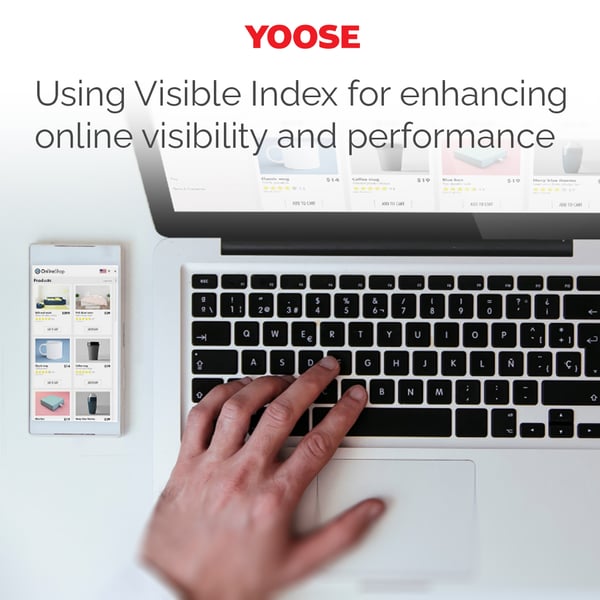 This blog presents some of the effective methods for enhancing the online visibility and performance of a website with Visible Index, which are vital for local SEO ranking, such as:
Conducting keyword research and finding out what local customers are searching for. You can use tools like Google Keyword Planner or Bing Keyword Research to get insights into local search trends and demand.
Optimizing websites for local keywords by including them in title tags, meta descriptions, headings, content, and URLs. You should also use schema markup to provide structured data about your business, such as name, address, phone number, opening hours, and reviews.
Building online reputation and authority by getting listed on local directories and platforms, such as Google My Business, Bing Places, Yelp, and Facebook. You should also encourage customers to leave reviews and ratings on these platforms and respond to them promptly and professionally.
Monitoring and improving your Visible Index over time. You can use tools like Moz Local or BrightLocal to track your local rankings and visibility across different search engines and locations. You should also analyze website performance and user behavior using tools like Google Analytics or Bing Webmaster Tools. If there are any problems with local SEO, such as broken links, sluggish page loads, duplicate material, or low-quality content, they should be found and solved.

4. Building Entity SEO for enhancing online presence and performance
Building Entity SEO is the process of creating and enhancing your online identity as a business entity. For example, if you are a restaurant owner, you may want to optimize content for entities such as location, cuisine, dishes, ambiance, awards and people.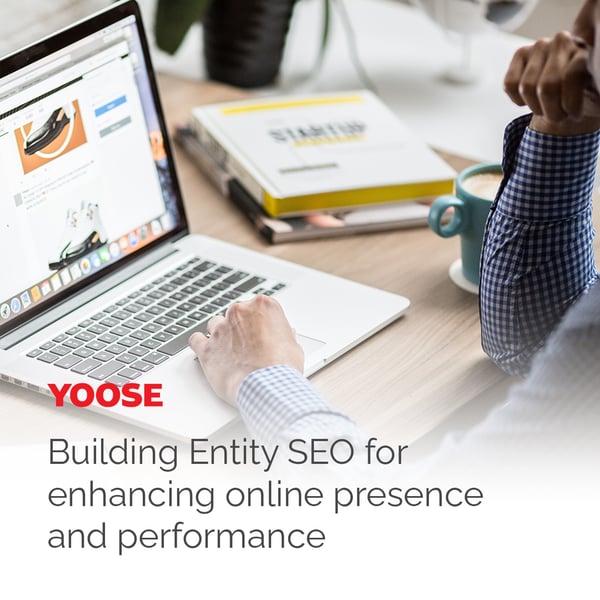 To optimize Local SEO with Building Entity SEO, there are some steps that you can follow:
Create a website for your building or update your existing one with relevant and engaging content that showcases the building's features, amenities, history, and location. Use keywords that match the target audience's search intent and include schema markup to help search engines understand your site better.
Build online presence on social media platforms that are popular among potential customers, such as Facebook, Instagram, Twitter, or LinkedIn. Share updates, news, events, and promotions related to your building and encourage followers to interact with posts and leave reviews.
Generate and manage online reviews from customers on platforms like Google, Yelp, TripAdvisor, or Trustpilot. Respond to positive and negative feedback in a timely and professional manner and use them to improve service quality and customer satisfaction.
Establish and maintain relationships with other local businesses, organizations, media outlets, and influencers that are relevant to your building's niche and location. Seek opportunities to collaborate, cross-promote, or get featured on their websites or social media accounts.
Monitor and measure Building Entity SEO performance using tools like Google Analytics, Google Search Console, Moz Local, or SEMrush. Track metrics like traffic, rankings, conversions, and revenue and identify areas for improvement or optimization.
Use structured data markup (such as Schema.org) to help search engines understand your business information better.
Link your content to other authoritative sources that provide information about these entities, such as Google's Knowledge Graph, Wikidata or TripAdvisor.
Conclusion
Local SEO is not a one-time thing but an ongoing process that requires constant monitoring and updating. By following these steps, you can improve your local SEO performance and grow your business online. You should always keep track of your local SEO metrics and results and make adjustments accordingly.
At YOOSE, we can also help you track and measure your local SEO performance and provide you with actionable insights and recommendations. Contact us today and get a free consultation on how we can help you grow your business online with local SEO.