The Power of location: Enabling the travel and Tourism industry
The tourism and travel industry must be considered a rather late starter for mobile advertising. When looking at their digital channel spend, for a very long-time desktop was king. And there are plenty of good reasons why a high involvement, highly emotional decision such as planning your family vacation, or even the simple booking of a flight, for its spending amount, are done via the more traditional media PC.

Client behavior has changed towards mobile, clearly, but above all tourism and travel brands have learned that mobile offers one strategical advantage over the more classic devices: LOCATION. The mobile experience means interaction with the client across the entire process of traveling, not only but very much thanks to the connection between location and mobile usage. From the first interaction when researching a flight or vacations, to the booking, to being present at the airport of origin or destination, and of course while at the travel location. Or even long after the vacation.
In the following we will look at three cases where mobile and mobile location advertising is adding strong value to brands in the travel and tourism industry.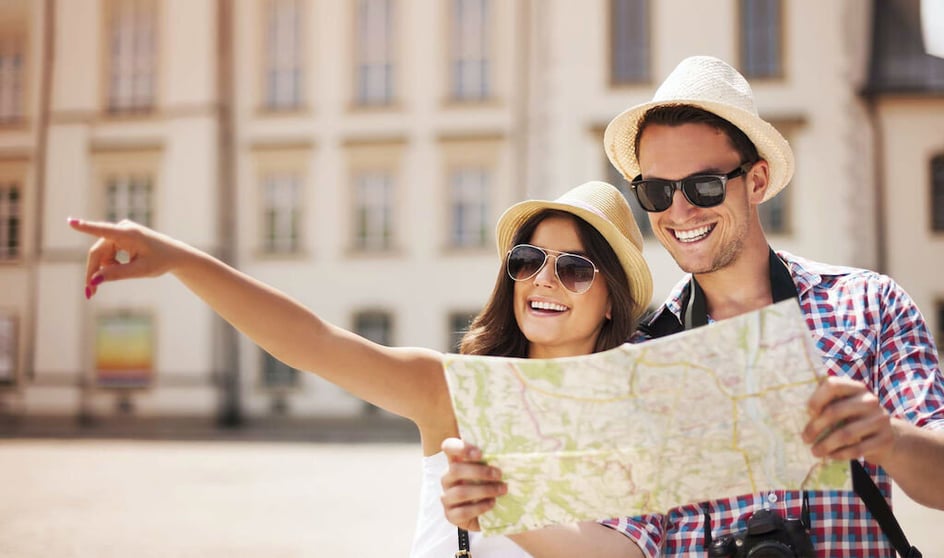 Promotion and awareness. Starting point was the request of a leading Eurasian airline to create awareness for a newly established flight route between a rather rural and small local airport in Austria and its country of origin. Furthermore, the audience was defined as primarily business travelers. Targeting industry and business building locations, we reached the business travelers. Plus, a clear banner layout communicating the newly established route helped to achieve the client's goals.
Location defining audience, plus targeting and retargeting. One of Austria's most relevant tourist destinations offering a wide array of winter and summer sports. Targeting huge sports events and sports expositions at the countries of origin, enabling the promotion of the destination but also marking users for retargeting. Hence, the 2nd campaign with a clearly defined audience, engaged stronger, converted better and improved ROI of the marketing Dollars.
Event activation and footfall. While on vacation people starve for entertainment. One of the biggest motorsport's events word wide used the power of location to activate travelers and bring them to their event. Using machine learning technology on individual locations, we were able to achieve extraordinary results.